Jerrell's installs low voltage lighting to conserve energy, promote safety, increase home value, add landscape flexibility and highlight property features. They utilize professionally trained technicians and state of the art equipment. This allows Jerrell's to expedite the installation process of each project from days into a matter of hours.

Make a smart investment with low voltage lighting.
Jerrell's low voltage lighting increases the value and resale value of a property, while making a night showcase as well. Jerrell's highlights exotic trees and architectural elements after dark, while silhouetting patios & walking paths to create the perfect ambiance. With their low voltage installation, stay outdoors longer and extend entertaining time.

Conserve energy with low voltage lighting. Jerrell's low voltage lighting consumes three quarters less electricity, allowing for more precise lighting effects and lower energy costs, compared to line voltage system counterparts.

Besides added elegance to a property, Jerrell's low voltage lighting also provides safety. Their lighting design deters property theft and burglaries. Their system is created for external and moisture type of environments, so there are no accidental electrical shocks as opposed to line voltage systems.

Flexibility of low voltage lighting also is a highlight. Their lamp lights can be relocated as the landscape changes. Jerrell's lighting systems can expand and be added on, to adapt as the property expansions & changes.
Jerrell's install Nightscaping products for its high quality and longevity. Nightscaping provides a 10 year manufacturer's warranty and Jerrell's provide a one year installation warranty. Jerrell's yearly maintenance program is also available to decrease homeowner maintenance, so you can relax knowing your low voltage lighting was installed correctly with quality and integrity the Jerrell name has had for over a decade.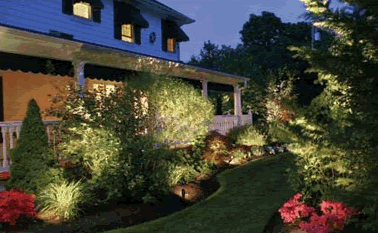 Jerrell's Landscapes & Nurseries, Inc.
Mount Laurel, NJ
Phone: (856) 235-4001
EMAIL: info@jerrellslandscapes.com