Jerrell's installs residential steps using a variety of concrete interlocking pavers, natural stone along with other materials. They utilize professionally trained crews and state of the art machine equipment. This allows Jerrell's to expedite the installation process of each project from weeks into a matter of days.

With the use of lasers, Jerrell's measures the height and the length of the area requiring steps, then, they determine the number of steps needed. All steps are custom created and meet all local code requirements. Jerrell's steps can be constructed out of stone, interlocking pavers, brick and a variety of other materials. Using bullnoses, wall caps or stone treads, Jerrell's will enhance the aesthetics and value of your property. Not only functional, Jerrell's uses creative ideas so steps can be personalized, unique and beautiful. From curved to straight steps, they will provide a wide selection of colors, textures and patterns to suit your personality. Their durable steps are designed and installed to provide decades of use.

Jerrell's guarantees every installation for a minimum of three years on workmanship and a lifetime warranty on EP Henry products.
You can relax knowing your steps were installed correctly with quality and integrity the Jerrell name has had for over a decade.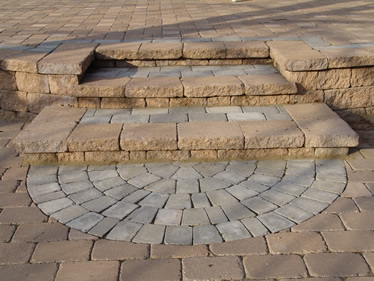 Jerrell's Landscapes & Nurseries, Inc.
Mount Laurel, NJ
Phone: (856) 235-4001
EMAIL: info@jerrellslandscapes.com