Jerrell's installs a variety of masonry products, styles and designs. They utilize their professionally trained crews and state of the art machine equipment. This allows Jerrell's to expedite the installation process of each project from weeks into a matter of days.

Using only the highest quality of materials with brick, stucco, stone veneer, bluestone and other natural stones, Jerrell's masons craft exquisite house veneers, walls, patios, towers and walks. They also install house foundations, crawls spaces and slabs to engineered specifications. For concrete & stamped concrete applications, Jerrell's construct walks, driveways and patios.

Jerrell's guarantees every installation for a minimum of one year on workmanship. You can relax knowing your masonry was installed correctly with quality and integrity the Jerrell name has had for over a decade.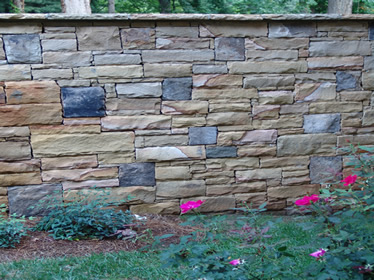 Jerrell's Landscapes & Nurseries, Inc.
Mount Laurel, NJ
Phone: (856) 235-4001
EMAIL: info@jerrellslandscapes.com